Hello Ecosians! Here's the deck we ran through together before lunch 🙂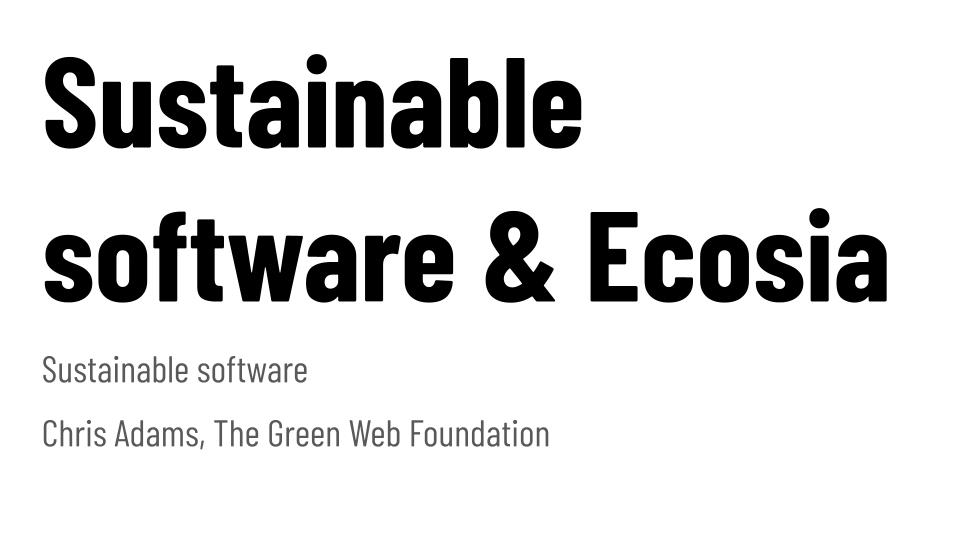 This presentation was delivered to Ecosia on Wednesday July 6th as part of a paid engagement for their engineering team for learning about sustainable software engineering.
If you're interested in something for your organisation, please visit our training page to learn what we have to offer.
To see the full deck, follow this link to the deck on google slides.