Is your website hosted green?
One day the Internet will run entirely on renewable energy. The Green Web Foundation believes that day should be within reach, and develops tools to speed up the transition towards a green Internet.
The internet is the world's largest coal-powered machine.
The internet should be a global public good—healthy for the planet and for the people who use it.
Burning fossil fuels to power it needlessly shortens the lives of millions of people each year. These emissions contribute to global heating and climate change. It's a code red for humanity.
We need a fossil-free internet. By 2030.
The Green Web Foundation tracks and accelerates the transition to a fossil-free internet. You can use our open dataset of websites that run on renewable energy—accessed over 2 billion times. You can green your internet practice and your organization with our tools and resources. And together, we can advocate for a more sustainable and just internet.
Green Your Website
Check if your website is hosted green. Switch your hosting to a green provider with the help of our directory. Install our browser extension to see which websites you visit run on renewable energy.
Build With Us
Download our dataset of green websites or access it through our API. Contribute to and create new ways to track and transition the internet. Collaborate with us on research and advocacy.
Our projects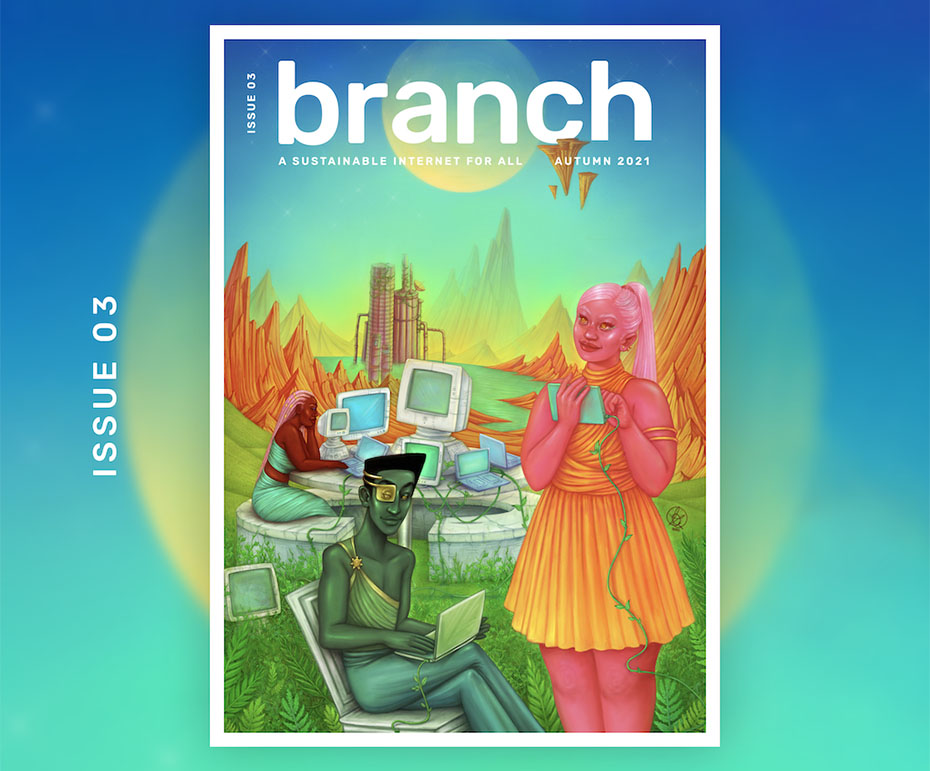 Branch Magazine
An online magazine written by and for people who dream of a sustainable and just internet.
Green Web Fellowship
Internet practitioners learning and working alongside us to green their practice and advance climate justice.
Carbon.txt
Building on the convention of robots.txt to index websites, we propose a way for websites to annotate their emissions.
Towards a Fossil-Free Internet
A research series to understand how to achieve a fossil-free internet by 2030.
Chapter 1: The Fog of Enactment Gauthier Roussilhe
Organisations using our data
Ecograder
Determine the energy-efficiency and sustainability of a website.
Website Carbon
Look up a website's carbon emissions and compare it with other websites.
Projects we contribute to
Cloud Carbon Footprint
An open source tool to help measure, monitor and reduce your cloud carbon emissions.
Sitespeed.io
A web performance tool that displays a website's carbon footprint and how to green it.
Scaphandre
A monitoring tool to better understand and improve tech services' energy consumption.
Press Coverage