Introducing Catherine
Catherine is a lawyer currently leading the digital rights department at ARTICLE 19 Eastern Africa. In her current role she leads the implementation of various projects aimed at promoting online free expression and an open internet.
Previously, Catherine served as the digital rights lead at the Lawyers Hub Kenya where she supported national and regional stakeholders to develop and implement rights-respecting legislative frameworks. As a consultant, Catherine has written on Data protection in Kenya at National and Subnational levels, digital safety and security and online violence.
Catherine is a 2020 leader at the Open Internet Democracy Initiative, a fellow at the Africa School of Internet Governance and a member of the International Association of Privacy Professionals. In my free time, I love to travel and discover new places.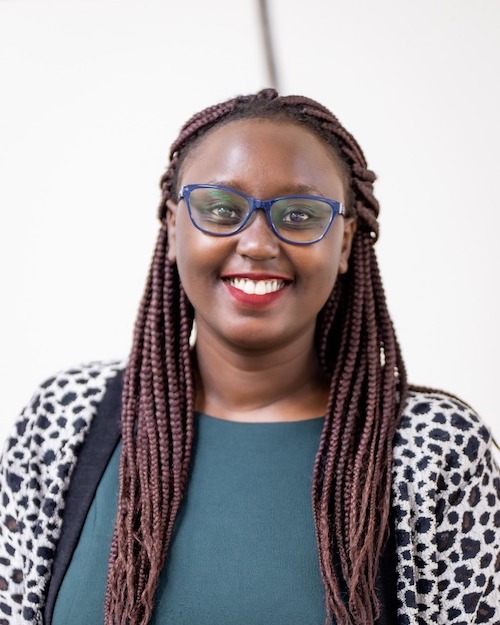 Fellowship Project
My project analyzes the digital safety and security risks of climate justice activists in sub-Saharan Africa. Using roundtable meetings both online and offline, the project will bring together digital rights and climate activists to discuss the findings of the research and to orient climate activists on digital safety, security, and key issues in digital rights like information disorders. Ultimately, the project aims to benefit climate activists by increasing their knowledge of digital rights and resilience in digital safety and security. Secondly, it raises awareness among digital rights activists who can further implement projects to tackle cross-cutting issues.
Catherine's Fellowship Notebook