Introducing Melissa
Fellowship Project
"Connection" was a recurring theme for me during this fellowship. As someone who sits in front of a screen all day, my connection to climate challenges seems distant, and my connection to climate justice is even more tenuous.
As I learned about the social systems that drive climate injustice and compared them to systems from other cultures, it became apparent that the root of the climate crisis and injustice is a disconnect from nature and community. This implied that my personal disconnection to climate is part of the greater problem.
I tried to explore the first steps towards reconnection with my final project. The Tech Materials Tour connects tech work to back to the Earth, through the minerals that make up all of our electronic devices. The Finding Community Worksheet is an activity that connects people to communities that are resisting injustice.
When we are connected to nature and community, working towards climate justice can be full of meaning and purpose, a homecoming.
Melissa's Fellowship Notebook
1. Orienting
In the first part of the fellowship, I tried to understand what climate justice is and how it relates to the tech industry.
These three posts seek to recognize the tech industry's climate justice impacts, understand what climate justice means through comparison, and see where we can influence the system.
2. Recalibrating
After orienting, I realized that my current understanding of how things "should" work was blocking me from understanding the way things actually work.
The first post explores the ways in which a techno-problem-solving mindset can be an obstacle when tackling climate justice issues. The second post is a list of the books & media that have helped me better understand climate justice and shift my views.
3. Connecting
Finally, after the first two stages, things started to click. For example, I re-read the Bali Principles of Climate Justice, and for the first time, they actually resonated & meant something, they weren't just intellectual ideals. They're a demand for life and justice.
At this stage, I believe that connecting to nature and community is key to just climate action and to personal resilience. So I created the Materials Tour, to help us see how our work depends on nature, and the Worksheets to help us find the communities around us. This is just the beginning.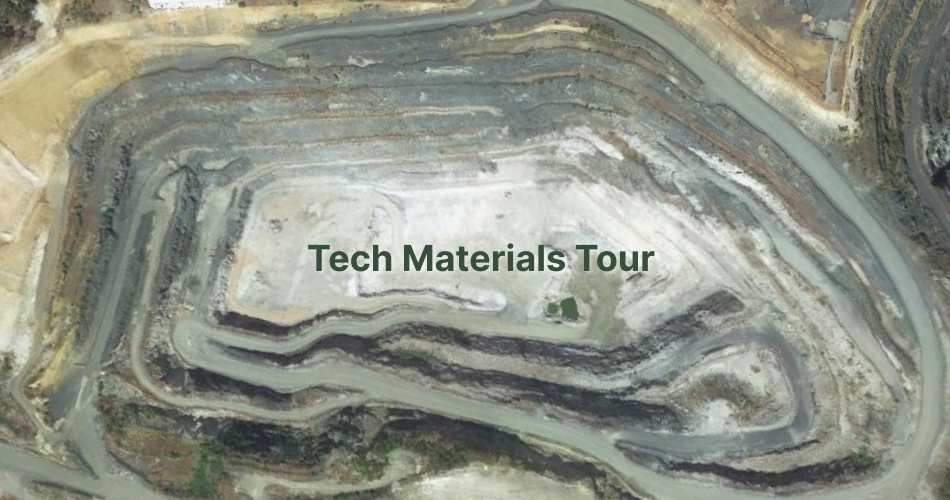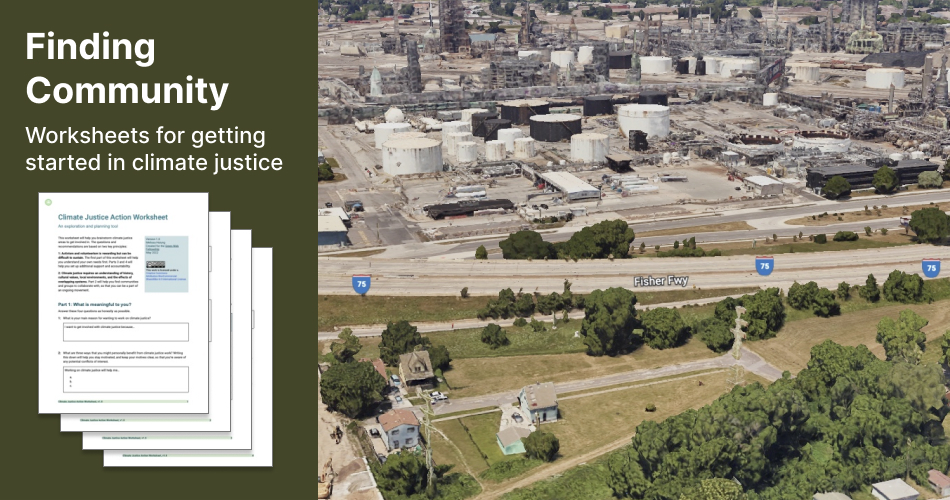 Other Relevant Links
These three videos have helped me connect history and the future on a more emotional level:
"The rainbow tells us / Take good care of life"
TA'U TAMA, Small Island Big Song ft' Vaiteani & Luc
"We know our rights… You "white people" have made the law, but you are not respecting it."
Fora garimpo! A message of the Yanomami and Ye'kwana peoples to the world, Instituto Socioambiental
"These tools, if you take care, can be used for a lifetime. And this is for my history and my treasure."
Every Tool a Sushi Master Uses with chef Junichi Matsuzaki, Bon Appétit
And in case you need a laugh:
Microservices, Krazam
(This is sometimes what I think of when we talk about systems change.)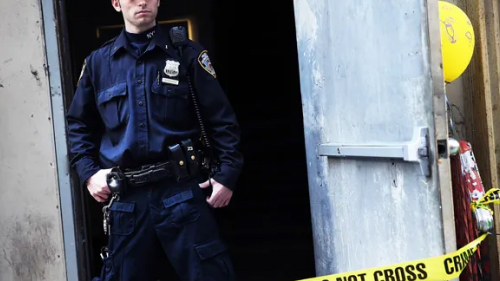 L.P.D.: Libertarian Police Department, by Tom O'Donnell, The New Yorker
Acknowledgements
I am extremely grateful to have had this chance to explore the intersection of tech & climate justice. To everyone in the fellowship: it was a privilege to work alongside you. You are all brilliant models of deep, clear thinking, kindness, and bravery. To Chris and Michelle especially, thank you for creating a thoughtful and collaborative space to learn and create.
I also had a lot of help in creating the Tech Materials Tour. I would like to thank Heather Witzel Lakin for assisting with mine research; Harold Hsiung for providing insight into the fabrication process and supply chain; and Noel Potter for sharing geological and mining context.
Many others contributed to this project as well, through conversations about race, class, and colonialism. They challenged my ideas and introduced me to more critical ways of thinking. I would like to thank the people and communities involved in these discussions, which include, but are not limited to: the CAT/WoCl collaboration with Sandra Pallier, Richard Kim, Yang Hong, Marwa Eltaib, and all those who participated in our climate justice events; the SUMA Equity Alliance discussions, especially with Kelsey Kane-Ritsch and Katie James; the off-agenda conversations with Saba Gebreamlak and Shruti Chander through CARL; the study sessions with Joe Sant, Jessica Lin, Georgia Tan, Tyler Graham, and David Packer; and walks with Eric Shieh and Christina Han.
And to Dave, thank you for your love & support and for exploring climate justice with me.
This project would not have been possible without open tools and free resources like: Creative Commons, Wikipedia, Zotero, Google Earth, USGS and other US government agencies, NASA, mindat.org.