Starting from August 2020, below is a list of the funding applications we have made, and are making at The Green Web Foundation, in our mission to speed the transition of the web to running entirely on green power.
We've written a post about why we are doing this.
Previous funding applications
Current and future funding applications
We have a trello board listing the funding applications, where we tend to the opportunities. It's publicly visible, so anyone can see it, and you can visit it directly.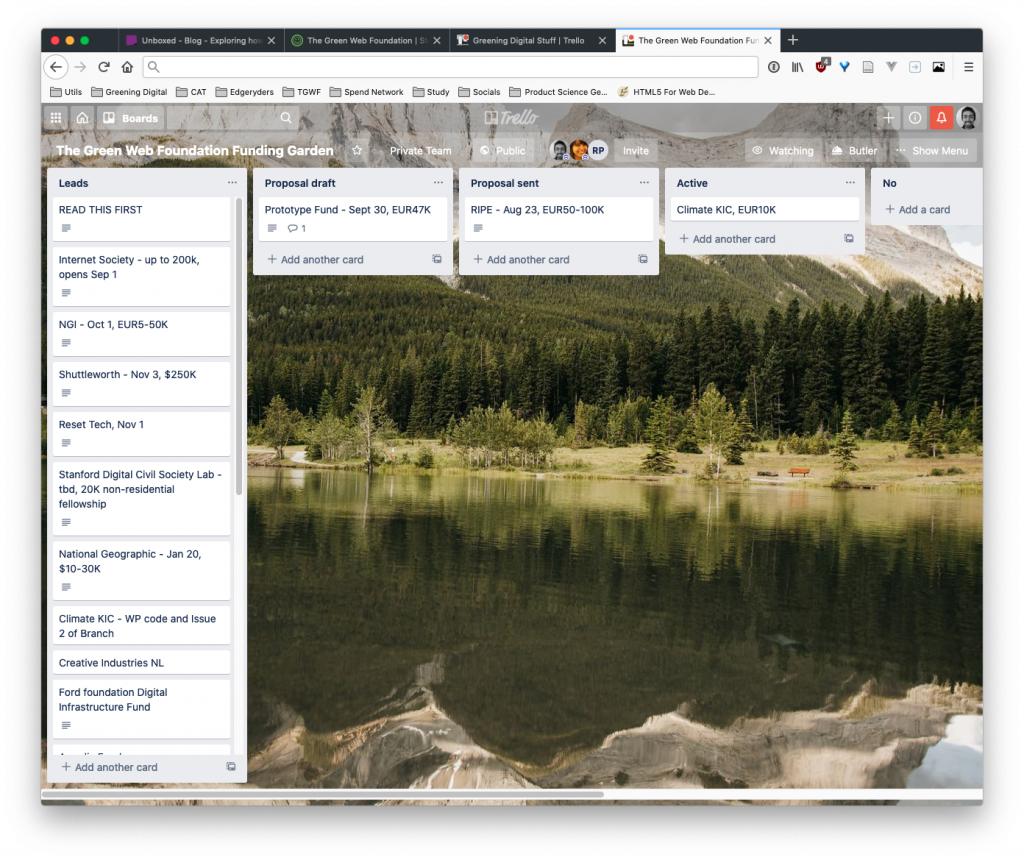 Drop us a line if you'd like to help tend to the garden, or you're interested in partnering with us on an funding application.
Working together
We're happy to collaborate on joint bids. Send an email to [email protected].