Over the summer, The Green Web Foundation is running a project with Wikirate, who you might describe as a non-profit dedicated to the concept of "Wikipedia, for corporate social responsibility data". We're looking for volunteers to help create a dataset, to help understand how much of the internet is covered by credible Net Zero targets. Read on to learn more, and how to get involved.
We are working towards a fossil free internet by 2030. For that to be possible, the organisations that effectively run significant parts of the internet need to:
make ambitious commitments on climate
follow through on them with action
We've also mentioned before how the existence of a Net Zero target is increasingly a sign of some ambition – and while not every net zero target is equal, there are at least things you can look for to see if a company is taking climate action seriously. You can look for things like the existence of interim goals, and in particular ones for 2025. Most of the time, if you have an interim target for 2025, the chances are that you have action planned this year and next to meet it.
How do we do this for the internet?
Which companies are leaders, and which ones are laggards when it comes to the internet though, and where do we start?
One way to start finding this out is to look at which companies operate the infrastructure that is used the most – this will give you an idea of how much of a key player they are.
Once you have that, you need to see how ambitious each company is. If you have access to an open, public database of sustainablity information, you can start drawing some conclusions.
And once you have these two sets of data, you can start with the largest companies that make up the largest parts of the internet, working downwards through the list to get an idea of how much of the internet is covered relatively quickly. Simply because the largest players are just so huge now.
Working with open data, and fellow travellers.
Doing something like this is much easier with help.
Who makes up most of the internet?
If you want to see which organisations make up most of the usage of the internet, then it might be a good idea to see what data a networking company has. For example, a large networking equipment company that most of the world's internet traffic in the world passes through. With this in mind, we've chosen the Cisco Systems Umbrella Popularity List. This is a freely available list of the top million domains by usage, published every day since 2016.
The popularity list contains our most queried domains based on passive DNS usage across our Umbrella global network of more than 100 Billion requests per day with 65 million unique active users, in more than 165 countries

Cisco Systems Umbrella
That seems a good place to start.
How fast are these companies moving in terms of climate action?
We still need to find some supporting evidence for these companies, and this is where working with a bunch of the fellow travellers at Wikirate makes sense.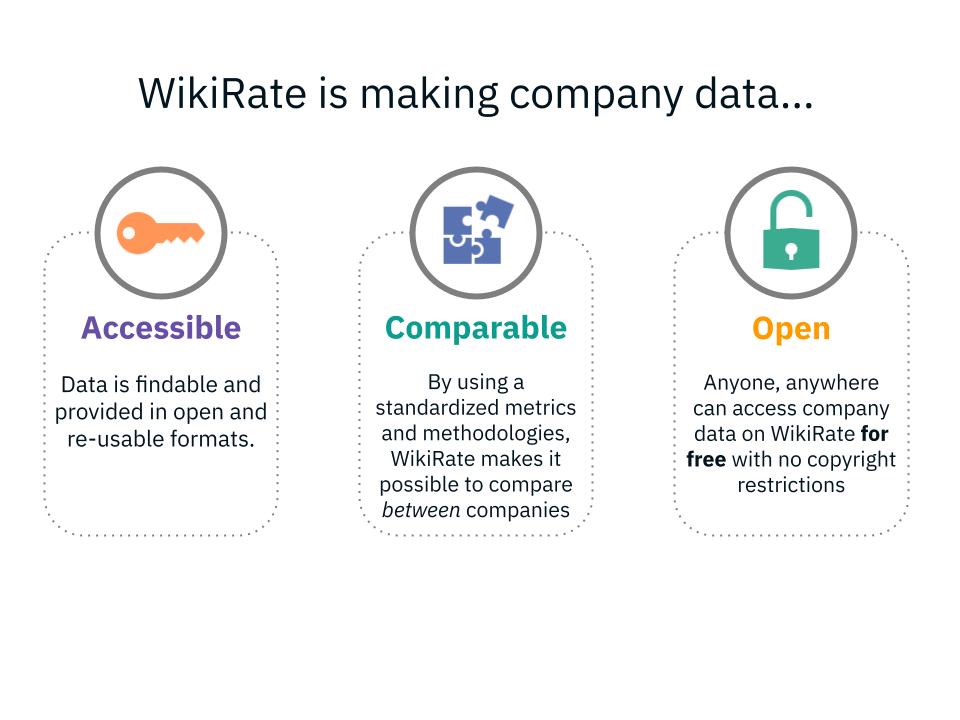 For the last ten years, a community of sustainability professionals, students, activists, and academics has been creating a shared resource of public environmental reports, statements, and data for as many companies as possible. Then making it available to everyone for free as open data.
What's more, this data is maintained like a wiki. So anyone can improve the data as new data comes out. When someone asks a question that can be answered by the data, anyone can help research to build a common resource of answers.
Which leads us to the our project…
Help build an shared open dataset tracking how much of the internet is covered by Net Zero targets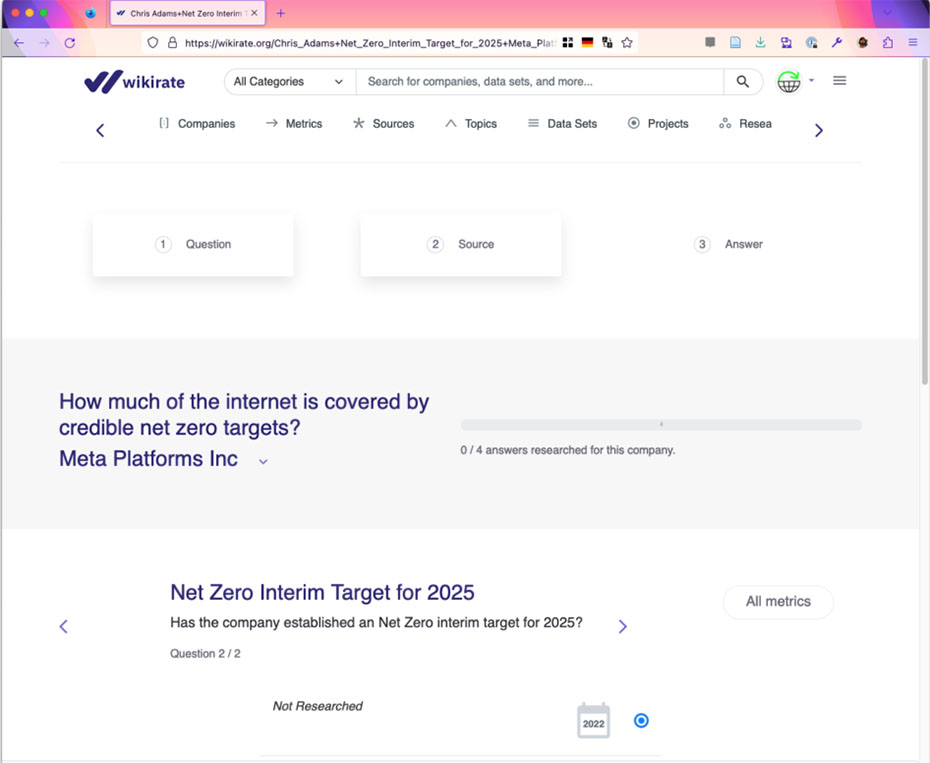 On Friday 21st July, at 16:00 CEST, we are running a virtual event for people who:
want to know how quickly the largest companies on the internet are moving in terms of climate, so they can be held to account;
are prepared to help crowdsource this information on the Wikirate platform for anyone else in the world to use as well.
You'll learn how to use Wikirate to research companies, and their sustainability records, learn more about the project, and how spending just 1 an hour over the summer can help build a useful dataset. It will help everyone who is interested to understand how the companies most able to green the internet are responding to the climate crisis, and who pressure to move faster.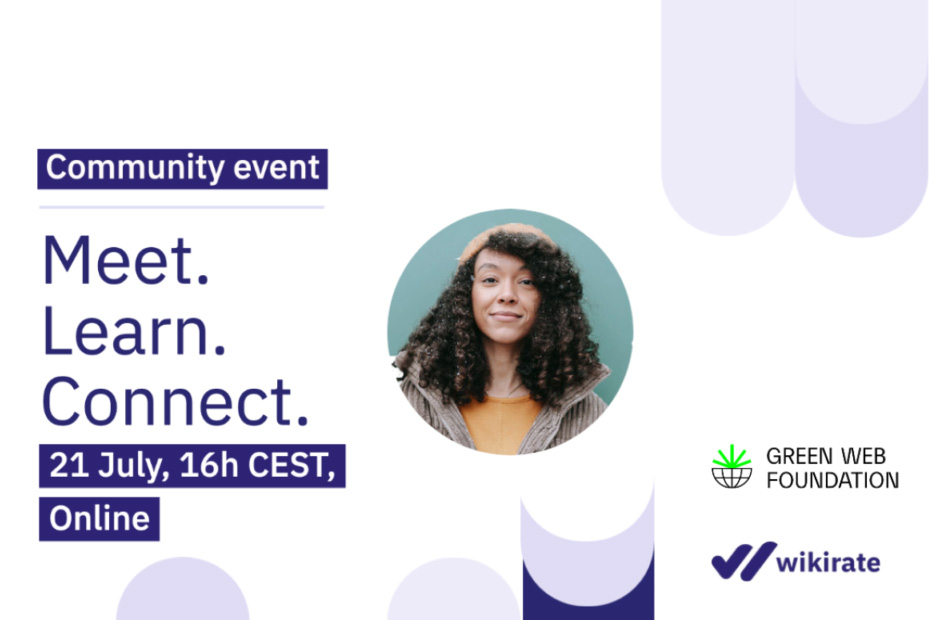 You can sign up now to join the virtual event listed on Meetup, but if you can't make session on Friday 21st, there will be a series of virtual and physical events over the summer, and ways to collaborate online in a dedicated space in the free-to-join ClimateAction.tech online community.
Sound interesting?